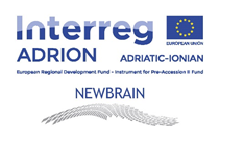 NEWBRAIN – ENHANCE CAPACITY FOR INTEGRATED TRANSPORT AND MOBILITY SERVICES AND MULTIMODALITY IN THE ADRIATIC-IONIAN AREA
The project "NEWBRAIN – Enhance capacity for integrated transport and mobility services and multimodality in the Adriatic-Ionian area", led by the Central Adriatic Ports Authority, is co-financed by the programme Interreg Adrion.
Project Objective
NEWBRAIN project aims at boosting the relevance of the Adriatic-Ionian core nodes system for the economic and social integration of the programme area, in the framework of the European transport policy and TEN-T network as key gates connecting Central and Western Europe with the South-East Europe and Mediterranean countries.
The project addresses various infrastructural gaps and technological, procedural and organisational bottlenecks detected at local level and impacting on the smoothness of the regional transport system, by adopting a joint and transnational approach aimed at stimulating the coordinated development of physical and non-physical infrastructure and to enhance the capacity to launch feasible investments.
These results are achieved through the setting up of the Adriatic Ionian intermodal and logistic Network as stable and sustainable cooperation framework for the achievement of innovative efficient transport infrastructure and environmental friendly and low carbon transport system, agreed in the NEWBRAIN transnational strategy to be adopted by all partners. The elaboration of Action Plans in each node allows the definition of priority actions in terms of technical and financial readiness and supports the preparatory and technical studies needed to apply to main European financial programmes (e.g. CEF, EFSI, ..) through the transnational cooperation initiatives whose final scope is the concrete implementation of the EU transport network.
Partners
Central Adriatic Ports (Italy); Institute for Transport and Logistics Foundation Authority (Italy); Southern Adriatic Sea Port Authority (Italy); Igoumenitsa Port Authority S.A. (Greece); Intermodal Transport Cluster (Croatia); Port of Bar Holding company (Serbia); ZAILOG scarl (Italy); North Adriatic Sea Port Authority (Italy); Piraeus Chamber Of Small And Medium Sized Industries (Greece). 
Duration
24 months – from December 2017, until November 2019
Project website    
COMODALCE – ENHANCING COORDINATION ON MULTIMODAL FREIGHT TRANSPORT IN CE
The project "COMODALCE – Enhancing COordination on multiMODAL freight transport in CE", led by the Port Network Authority of the Eastern Adriatic Sea, is co-financed by the programme Interreg Central Europe.
Project Objective
The freight transport sector in Central Europe is still characterized by three main challenges hampering its competitiveness. An imbalanced level of hard and soft infrastructural development, both in terms of last mile bottlenecks and missing links among the main networks. A fragmentation of the institutional framework between ports/intermodal logistic nodes and public institutions and an insufficient communication and coordination between freight operators and the logistic nodes, especially in the port-inland interface.
COMODALCE aims at improving coordination and competitiveness of the transnational multimodal transport sector through the innovative ICT solutions.
Within COMODALCE, partners will elaborate territorial needs assessment of each region involved and analyses of the present and future situation in order to test these outputs through concrete pilot actions. Exploiting new technologies and data exchange between different actors, the rail freight transport will become more efficient, facilitating the modal shift from road to rail, with positive effects in terms of pollution and emissions.  
Partners
Port Network Authority of the Eastern Adriatic Sea (Italy); ZAILOG scarl (Italy); Port Authority of the Eastern Ligurian Sea (Italy); Rostock Port (Germany); Luka Koper, port and logistic system, public limited company (Slovenia); Adria Kombi d.o.o., National combined transport company (Slovenia); Port of Gdynia Authority S.A. (Poland); BCT – Baltic Container Terminal, Ltd. (Poland); National Association of Radio Distress-signalling and Infocommunications (Hungary); Mahart Container Center Ltd. (Hungary).
Duration
36 months – from April 2019, until March 2022
Project website    
LOGISTAR project proposes the intensive use of Internet of Things, Open Data, Artificial Intelligence, Optimisation techniques and other ICT advances for effective planning and optimizing of transport in the logistics sector. 

The project results will be tested in the Living Labs by the relevant stakeholders: FMCG, Logistic Transport operators and 4PL.
Visit their website at (http://logistar-project.eu/)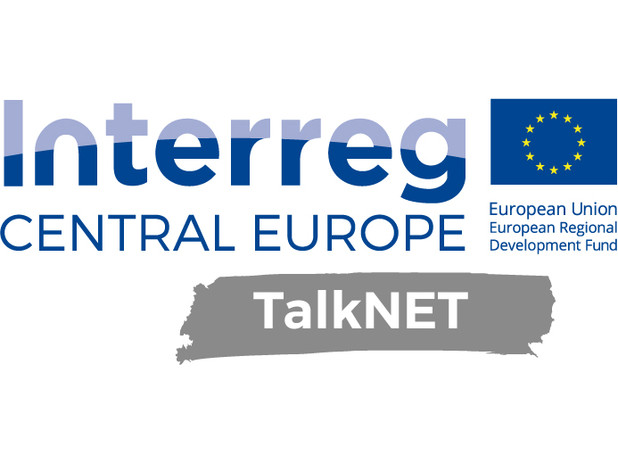 TalkNET (Transport and Logistics Stakeholders Network) punta a incrementare e promuovere il coordinamento tra gli stakeholder della catena logistica del trasporto merci nel centro Europa, per rendere più efficienti ed eco-compatibili i nodi logistici (porti ed interporti) e supportare l'implementazione di nuovi servizi e piccole infrastrutture. Due i principali campi di azione individuati: ottimizzazione multimodale (connessioni di ultimo miglio, gestione dei nodi, miglioramento e attivazione di servizi) e soluzioni di ECO-innovazione (carburanti alternativi e soluzioni di efficientamento energetico). L'Autorità di Sistema Portuale del Mare Adriatico Settentrionale è capofila del progetto, cui aderiscono altri 14 partner.
Il Porto di Venezia si occuperà di realizzare analisi e studi di fattibilità per il potenziamento dei servizi esistenti e la creazione di nuovi servizi per i collegamenti portuali con i mercati dell'Europa centrale, la rimozione dei colli di bottiglia per la capacità operativa del nodo e soluzioni di efficientamento energetico. Inoltre, saranno implementate azioni pilota volte a ottimizzare i sistemi di controllo per la circolazione ferroviaria e le operazioni della manovra ferroviaria in porto, al fine di sviluppare l'interoperabilità e l'integrazione con i corridoi ferroviari merci.
Visita il sito web del progetto (http://www.interreg-central.eu/Content.Node/TalkNET.html)
Il progetto URSA MAJOR Neo (UMneo) prosegue lo sviluppo di servizi ITS per migliorare il traffico merci sulla rete stradale TEN-T lungo i corridoi core CEF RHINE-ALPS e SCANMED, collegando i porti del mare del Nord, la regione del Reno e della Ruhr, le aree metropolitane della Germania meridionale e del nord Italia con i porti mediterranei fino in Sicilia. I partner del progetto a livello europeo provengono da Germania, Italia e Paesi Bassi. 

Il miglioramento dei servizi per il traffico merci internazionale lungo i suddetti corridoi è il principale valore aggiunto europeo di UMneo. 

UMneo si basa sui risultati dei progetti cofinanziati dall'UE: Ursa Major e Ursa Major 2. Estende la portata del progetto geograficamente espandendo la rete per coprire completamente la parte meridionale del corridoio SCANMED e concettualmente affrontando esplicitamente l'aspetto intermodale  del trasporto. Pertanto, il gruppo dei partner (implementing bodies) in UMneo è stato ampliato per includere i nodi urbani, ed in particolare operatori portuali ed operatori di hub ferroviari. 

Consorzio ZAILOG sarà coinvolto in un caso di studio reale dove saranno svolte le seguenti attività: 
- Sviluppo di un sistema informativo sul traffico stradale e ferroviario 
- Nuovo layout di un area di parcheggio per i camion 
- Innovativa interfaccia tra gli operatori terminalistici e gli MTO 
- Sviluppo di collegamenti multimodali
 Visita il sito web del progetto (https://www.ursamajor.its-platform.eu/)